Slide 1 - copy
Peter Lowndes Open Challenge 2020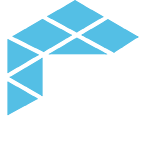 Dear Sir and Brother,
The District Grand Lodge of Cyprus has the pleasure of inviting golfers to Cyprus to play in the annual Peter Lowndes Open Challenge Cup, to be held on the 14th May 2020 at the Aphrodite Hills Golf Club. Practice rounds (optional) at discounted rates, have been arranged via the District for the 13th May 2020.
The event Poster and Participation Form are attached. Please note that the deadline for the participation forms is 31 March 2020. Also please note that there is a limited number of Tee Times available (so it will be on the first come first served principle)
Participants and other Brethren will be welcomed to attend the 40th Anniversary District Grand Lodge of Cyprus Annual Communication which will take place in Limassol on Saturday 16th May 2020, preceded by the District Convocation. For further details and reservations please feel free to contact me.
We are looking forward to being your hosts in our beautiful Island of Cyprus where you can enjoy a game of golf on the best course in Cyprus and visit our District meeting/s.
Yours sincerely and fraternally,
K. Fickling
District Grand Secretary
District Office, PO Box 55526, 3780 Limassol
Telephone: (+357) 25 561859
Mobile: (+357) 99 120749
Email: [email protected]