CoronaVirus Guidance - DGLC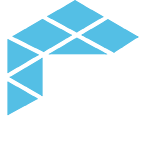 New public measures announced
Last night the President of the Republic of Cyprus , Mr Nicos Anastasiades, announced strict measures with a view to preventing the spread of the coronavirus disease COVID-19, to be effective with effect from 6pm on 16 March 2020 to 30 April 2020. These include:
i. As from 6 pm 16 March until 30 April 2020, Cypriot / EU Citizens or Third Country Nationals working in Cyprus under a valid work permit, who are currently abroad and wish to return to Cyprus, will only be allowed in the country if they can provide a valid medical certificate from the country where they are retuning verifying that they have been examined and they do not have the Coronavirus. Even those with such certificates from their countries of origin will still be placed under medical quarantine at designated places to provided by the State for 14 days,
ii. School will remain closed for this period,
iii. Suspension of the operation of most businesses in the private sector (e.g. shopping malls, coffee shops, restaurants and hotels).
iv. Food supermarkets, pharmacies, petrol stations will be allowed to operate.
District Grand Master/ Grand Superintendent's directive
In the circumstances, the District Grand Master/ Grand Superintendent has taken the view that in order to protect the health of members (and by logical extension their family and the general public) it is necessary to suspend all Masonic activity in Cyprus for the time being and therefore makes the following directive:
"All Craft and Royal Arch meetings, Lodges of Instructions and or rehearsals are suspended from midday today until 30 April 2020".
The situation is being closely monitored and Brethren and Companions will be informed of any change