Slide 1 - copy
Peter Lowndes Open Challenge 2023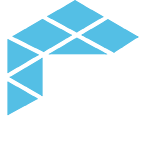 Aphrodite Hills Golf Club, Paphos 28 May 2023, 08:30 am
On Sunday, 29 May 2023, the District Gand Lodge of Cyprus hosted its third annual Peter Lowndes Open Cup Golf Tournament, at the Aphrodite Hills Resort, a prestigious golf course overlooking the Mediterranean Sea.
The event was attended by 32 golfers from the club membership as well as from various lodges in Cyprus and abroad, including the Past Pro Grand Master Peter Lowndes, who flew in from London to join the festivities. Amongst the special quests were the Vice Air Marshal Peter ……. and last year's overall winner Phil Mallion also took part in the tournament.
The tournament was a remarkable success, raising a substantial amount for SPAVO, an organization which supports victims of domestic violence and abuse in Cyprus. The charity provides shelter, counselling, legal aid, and other services to those in need.
After the game, the participants accompanied by 77 persons, Freemasons, families, and guests, enjoyed a delicious awards buffet lunch at the clubhouse, where the winners received their trophies and prizes. The champion of the 2023 Peter Lowndes Open Cup Golf Tournament was Patric Carter, Aphrodite Hills Golf Club member.
 The Pro Grand Master congratulated the organizers the players and the sponsors for their generosity and sportsmanship, and expressed his gratitude for the warm hospitality he always receives when he visits Cyprus. He also praised the charity work of the District Grand Lodge of Cyprus and encouraged everyone to continue supporting this worthy cause. The event ended with a toast in honor of the Past Pro Grand Master, one of the great Pro Grand Masters of the United Gand Lodge of England and an ardent supporter of Free masonry in Cyprus.