Slide 1 - copy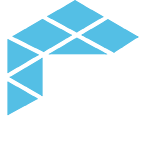 One of the first Masonic Tenets drawn to the attention of every new Freemason is that of Charity. Every Freemason is familiar with the concept of  'Doing to others as you would have them do unto you'. It is no surprise therefore that Freemasonry is at the forefront of Charity work and giving worldwide.
Grand Charity (MCF)
The amount raised by Masons for the "Grand Charity or Masonic Charitable Foundation (MCF)" of the United Grand Lodge of England amounts to several million pounds a year. Contrary to generally held views, the accounts show that almost half of this is donated to non Masonic Charities.
Private Lodges & Chapters
Private Lodges and Chapters within the District of Cyprus collect money for charity each year from their members through individual donations and various fund raising activities. The Master of the Lodge for the year determines when he first takes charge where the money donated to his 'Master's List' will be applied. He may nominate a Masonic Charity or any other charitable cause at his discretion. Quite often, the charity donations from Cyprus Lodges are shared with local charities as well as the major Masonic Institutions. Although central records are not kept of their non Masonic donations. It can, however, be safely assumed that the total amount contributed to private charities exceeds donations to Masonic Institutions. Details and photographs of Presentations to local charities by Lodges can be seen in our District Wire newsletter which can be viewed under the 'publications' and 'archived publications' menu items on this site.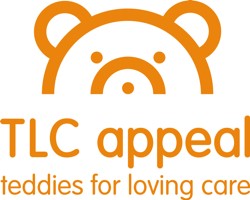 The Teddy Loving Care Scheme
The Teddy Loving Care scheme in Cyprus is a scheme where teddy bears are purchased using funds raised by charitable donations and other fundraising activities and the teddies purchased are gifted to hospitals dealing with children. It has been found that the trauma faced by children (especially small children) both as in patients and out patients can be alleviated by the simple gift of a teddy bear. The scheme was started in Cyprus By W.Bro Maurice Stephenson in 2006 with a successful trial at Paphos General Hospital with two boxes of Teddies purchased by the District Board of Benevolence. The Scheme was then extended to the whole of the Republic of Cyprus and since the commencement of the project in 2006, approximately 12450 teddies have been placed in the A & E Units of the following general hospitals : Paphos, Limassol ,Larnaca, Paralimni and Makarios in Nicosia. Over the years the project has earned the support not just of grateful parents and their children but also the hospital staff who obviously find dealing with a calmer child much better.
The responsibility of the TLC scheme has now passed to W.Bro Ray Hynes and if you wish to donate to this very worthy cause please contact Ray at [email protected] .