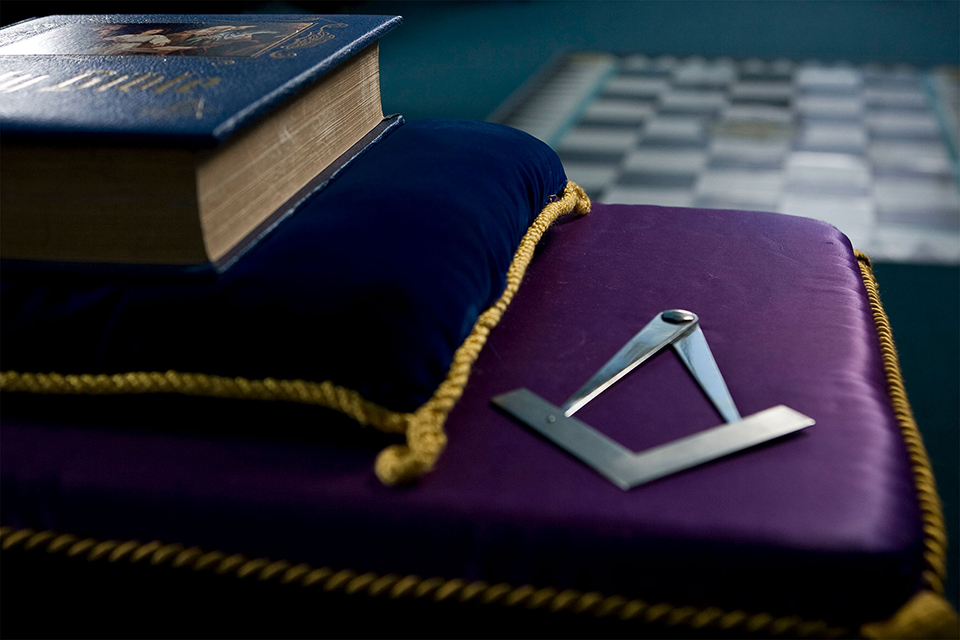 Meeting at the San Remo hotel
1 W. Shakespeare Street,
Larnaca.
On 1st Wed of the Months Oct to Dec, 1st Wed of Feb to May. The Installation meeting is in April

W.Bro. Ray Clark
WM 2018-2019
Othello Lodge was consecrated on 17th February 1938 in the most appropriate and unique premises that could house a Freemasons' lodge. The then government of Cyprus authorized the use of the Grand Hall of the Othello Tower within the walls of the old city of Famagusta (which can still be seen today) for the Consecration and early meetings but it was rather large and eventually the lease of the Twin Churches, also within the walled city, was granted to the Lodge and the first meeting was held there on 5th September 1940.
By way of explanation one of the twin churches had belonged to the Order of Knights Templar and the other to the Knights of St.John, later to become the Knights of Malta.
The Lodge remained in Famagusta until it was forced to abandon the Twin Churches during the inter-communal troubles of the early 1960's. The churches are still standing and one of them is in use as a restaurant, aptly called De Molay (Jacques de Molay was the last Grand Master of the Knights Templar). A dramatic move was made to Dhekelia, where we shared premises with Lord Kitchener Lodge until 1989, when the Lodge moved to the premises of Kimon Lodge, under the Grand Lodge of Greece.
In 1997 Othello Lodge took up residence at the Flamingo Beach Hotel, later moving to the Henipa Hotel on the Larnaka-Dhekelia road. Both these premises eventually proving unsuitable, we were very fortunate to obtain a long-term lease of part of the San Remo Hotel in Mackenzy Beach, Larnaka, where members of the Lodge and Chapter have constructed a beautiful temple which is a credit to Cyprus Masonry and other lodges will also be using this facility.
A memorable and successful celebration of fifty years of the Lodge took place in 1988 and we now look forward to our seventy-fifth in 2013.. o San Remo Hotel www.sanremo.com.cy