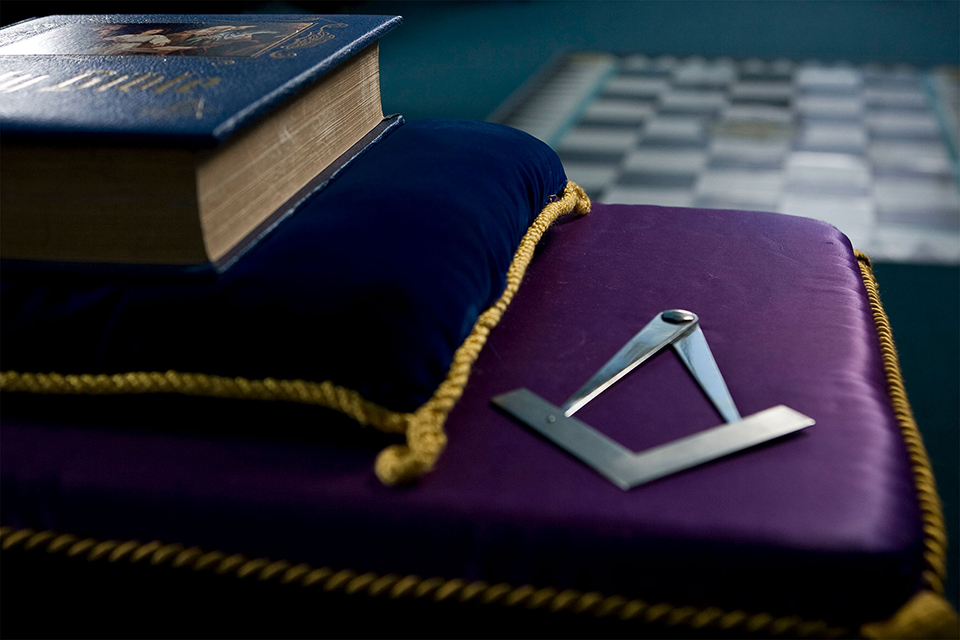 St George's Lodge No. 3135
Meeting at the Masonic Rooms,
6 Charlambos Michael Street,,
Acropolis, Nicosia
On 2nd Wednesday of Every month from October to May Inclusive.  Installation is April


W.Bro. R. Markrosellis
WM 2018-2019
On 17 March 2006 St. George's Lodge celebrated its Centenary with a special meeting held at the Hilton Park Hotel followed by a Gala Dinner Dance at the same Hotel. During the Centenary year the Lodge raised over £5,500 for two very worthwhile local charities.
The earlier St. George's Lodge, No. 2402 E.C., which had been established in Larnaca in 1891 , was subsequently erased in 1904 because of falling membership. In 1905 a number of Brethren of the original St. George's Lodge conceived the idea of forming a new Lodge to meet in Nicosia, the capital city of the Island, where they hoped more support would be forthcoming. With
memories of their old Lodge still fresh in their minds the Founders of the new Lodge decided to name it St. George's and to claim the regalia and furnishings of the original Lodge, these items having been passed to St. Paul's Lodge in Limassol. St. George's Lodge No. 3135 was consecrated in Nicosia on 13 March 1906. One of the most influential members of St. George's Lodge was V.W.Bro. Rev.Canon. F. D. Newham, OBE, the first Grand Inspector to be appointed in Cyprus in 1939. He was followed by a succession of prominent Masons who kept the Lodge at the forefront of Masonic development in Cyprus.
It is of note that following the establishment of the District Grand Lodge in 1980 St. George's Lodge has produced three District Grand Masters, namely the late R. W. Brothers George Meikle,OBE and Freddie Eleftheriades and R. W. bro. Andreas Lanitis who still takes an active part in the Lodge.
St. George's Lodge is the second oldest Lodge in Cyprus.