Slide 1 - copy
Peter Lowndes Open Challenge 2023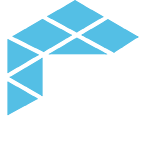 Dear Sir and Brother,
The District Grand Lodge of Cyprus has the pleasure of inviting golfers (masons and non-masons) to participate at the annual Peter Lowndes Open Challenge Cup to be held in Cyprus on 29 of May 2022 at the Aphrodite Hills Golf Club
The cost for Golfers will be €75.00 including Lunch and Buggy whereas the awards Lunch which will follow at approximately 14:00 will cost of €40.00, including wine every 2 persons or soft drink or beer.
The registration deadline is 14 May 2022. Please note that there is a limited number of Tee Times and participants will be accommodated on a first come first served basis. The event Poster and Participation Form are attached.
We would also, once more, like to enlist the support of all Lodges and Royal Arch Chapters to contribute towards this auspicious event by sponsoring a Golf hole. The Lodge / Chapter sponsorship cost is a minimum of €100. Any private donations will also be also greatly appreciated.
The net proceeds of the event will be donated to the Association for the Prevention and Handling of Violence in the Family (" SPAVO"). This National centre operates under the Cyprus Social Services Department and provides shelter and protection to victims of domestic violence, as well as other related services, e.g. providing information and support to battered women through counselling. Further details are on their website www.domviolence.org.cy
We look forward to being your hosts in one of the most beautiful golf courses on the island.
Yours sincerely and fraternally,
Marios Pantelides
Coordinator of the Tournament committee
District Grand Senior Warden
DGLC Golf Tournament 2022 Flag Sponsorship Form