Slide 1 - copy
CoronaVirus Guidance - DGLC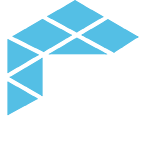 Suspension of Masonic Activities
On 8 January 2021 the President of the Republic of Cyprus , Mr Nicos Anastasiades, announced further strict measures with a view to preventing the spread of the coronavirus disease COVID-19, with legal effect from 05.00 am on 10 January 2021 until 11.59 pm on 31 January 2021. These measures shall be mirrored by the law of the Sovereign Base Areas of Akrotiri and Dhekelia.
District Grand Master/ Grand Superintendent's directive
In the circumstances, the District Grand Master/ Grand Superintendent has taken the view that in order to protect the health of members (and by logical extension their family and the general public) it is necessary to suspend all Masonic activity in Cyprus for the time being and therefore makes the following directive:
"All Craft and Royal Arch meetings, Lodges of Instructions and or rehearsals are suspended with immediate effect until 31 March 2021".
The situation is being closely monitored and Brethren and Companions will be informed of any change.