Slide 1 - copy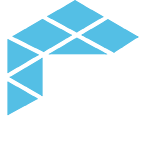 Dear Brethren,
The District Grand Master, RW Bro Michael C Hadjiconstantas has made several extensive enquires to both the UGLE and MCF (Masonic Charitable Foundation) on the most effective and efficient way, the District may assist in relieving some of the distresses of the people caught up in this situation. This dialogue has also involved the President of the Board of Benevolence, W Bro David Penelrick.
An excerpt from a joint statement from the Masonic Charitable Foundation and the United
Grand Lodge of England identifies:
Thousands of Ukrainian refugees will be given help and support from Freemasons in England and Wales, following a £50,000 grant to the Red Cross.
The Masonic Charitable Foundation (MCF, the Freemasons' Charity) and the United Grand Lodge of England (UGLE) have been monitoring the growing refugee crisis of over 500,000 Ukrainian people who have been forced from their country or been internally displaced from their homes.
We are seeking to identify the most critical needs and we are pleased to be able to support and work with the Red Cross in helping the growing number of refugees.
Therefore, the District Grand Master has decided to establish an appeal throughout the District, for donations from Lodges, Chapters and private individuals. For clarity, this will be termed the Ukrainian Appeal.
The donations made to this appeal will be sent to support Ukraine via the Relief Chest set up by the MCF via their collaboration with the Red Cross, who are working on the ground. As with all such emergency matters, time of response is a major factor in providing such relief, therefore, this Ukrainian Appeal will run until the closing date, Friday 25th March 2022. Thereby, giving a three-week window to collect such donations, and forward to the MCF Relief Chest by the end of this month.
Should you wish to donate to this appeal by bank transfer, the account details are:
District Grand Lodge of Cyprus, Bank of Cyprus, Account No. 039101008979, Iban: CY20002003910000000100897900, Swift: BCYPCY2N.
Please identify this as Ukrainian Appeal.
For your awareness of this very difficult and sensitive situation, an additional form of support from Cyprus has come about from Brethren Doctors, making separate arrangements, by offering to provide and undertake medical treatment to Ukrainian and other children injured in this conflict.
Thank you for your consideration of this and we look forward to your support for this urgent appeal.
Yours sincerely and fraternally,
Nigel Coombes,
District Grand Secretary