Slide 1 - copy
CoronaVirus Guidance - DGLC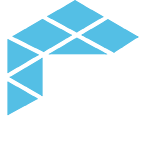 Craft and Royal Arch Meetings
There is good reason to be optimistic and expect that Craft Lodge meetings and Royal Arch convocations within our District will soon be able to resume given the ongoing vaccination programme and strategic lifting of measures to contain COVID-19 taken by the Cyprus government and the Administration of the Sovereign Base Areas. Restrictions on meeting indoors are anticipated to eased to the extent that meetings and convocations can be held, probably with some limitations on attendance. The current general suspension of meetings and convocations within this District will therefore end at the same time.
As you are aware, in the interim all such meetings within the District are currently suspended under the direction issued by me on 11th January 2021. We shall resume as soon as it is lawful and safe to do so.
Rest assured that I, along with you am looking forward to the time when we can safely undertake ceremonies, welcome new members, and enjoy each other's company once again. But there is still some way to go before we get back to something that feels like normal masonic life. Be mindful of the needs and concerns of others and support those of our Brethren and Companions who may require a little more time to adjust back to that 'normal'.
Yours sincerely and fraternally,
R.W. Bro Michael C. Hadjiconstantas
District Grand Master / Grand Superintendent